Quantel Hiring Freshers For The Role of Business Development Associate in Gurgaon.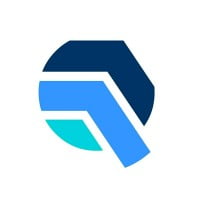 Job Locations: Remote Job; Gurgaon, Haryana, India
Compensation: ₹ 400,000 – 600,000 per year
Skills : Sales, Business Development, Communication, Hindi, English,
Job Description
We're looking for executives, having a flair for and experienced in selling products on call. Your
journey will start as an individual contributor, working in a team, directed towards driving
business while making the future of the country. Candidates should be self-motivated with
impeccable social skills in both English and Hindi. This is a high-engagement role and thus
requires people who are dedicated and have a go-getter attitude. Please only apply if you are
experienced in selling ed-tech courses.
Roles & Responsibilities
● Call and mentor students, already using the Doubtnut app, to choose the right learning
course for them
● Maintain strong follow-ups and regular feedback to assist in getting the calls to
closures
● Maintain minimum call talk-time of 3-4 hours per day
● Average dialled calls – minimum 100 per day
● Average connected calls – minimum 45 per day
● Taking Video Calls with potential clients (If required)
Eligibility
● Minimum Qualification: Graduation, preferably in B.Tech./B.Sc.
● Minimum 60% score in 12th grade
● Ability to bring monthly business worth 3 times their salary
● Excellent verbal communication skills in both English and Hindi
● Ability to communicate with students from diverse backgrounds comfortably
● Knowledge of K-12 syllabus, books, schools, exams will be a plus
● Female candidates are encouraged to apply
Interested and eligible candidates apply below. Apply before the link expires.
Join Our Telegram Channel: https://t.me/way2fresher
Microsoft Excel skillset plays a major role in every fresher/employee career. We brought you at ZERO Cost…