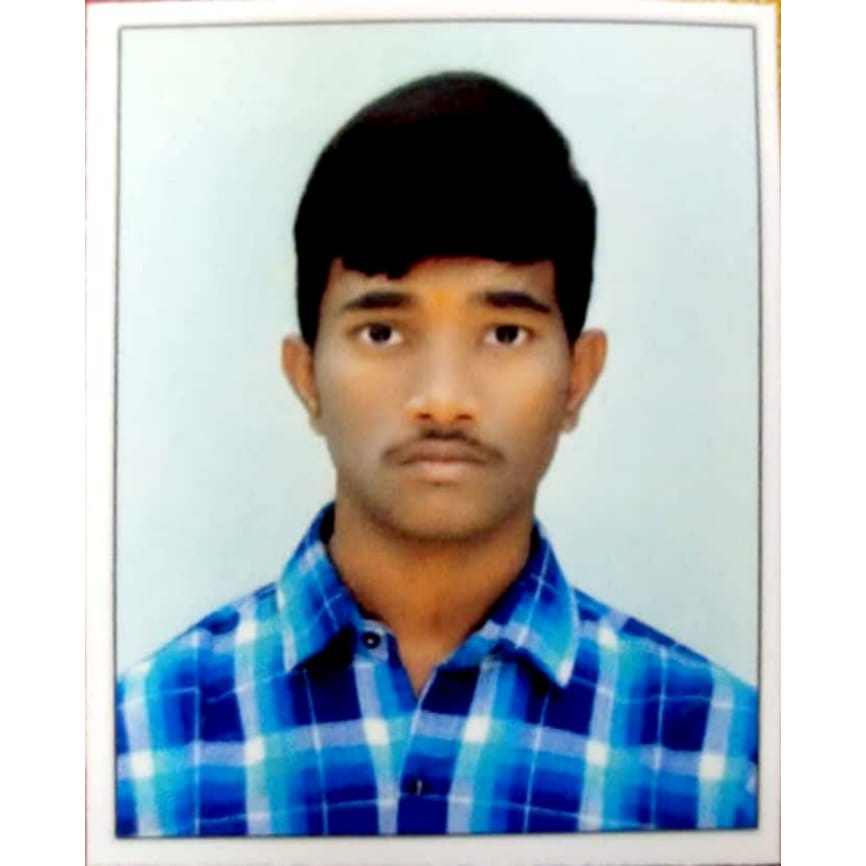 THOTA HARI VENKATESH
assitant engineer roles
About Me
Myself THOTA HARI VENKATESH, from SATTENPALLI, ANDHRA PRADESH , I have completed my under graduation in B.TECH in 2022 from SAI TIRUMALA NVR ENGINERRING COLLEGE in the specialization oF ELECTRONICS AND COMMUNCIATION engineering.When it comes to my Technical skills I have enogh knowledge in Python , JAVA , ARTIFICIAL INTELLIGENCE & MACHINE LEARNING little bit of knowledge in webtechnologies like HTML ,CSS. I have done two projects one is from INTERNET OF THINGS with name IOT Based Industrial Air Pollution Monitoring System and the other one is EMBEDDED SYSTEMS with name of Object counter using ARDUINO.MY short term GOAL is to get placed in a MNC compnay like yours.MY long term GOAL is to see myself in a responsible position with full of skills and knowledge.I want to say few words about my family . We are a family of 5 members .By occupation my father is a bussiness man and mother is a HomeMaker and I have a two sisters elder than me, got married with well settled family.My HOBBIES are Playing Cricket , Watching Movies , dialy coding and Sometimes COOCKING.In one word i will describe myself as a day by day progressive person and thats all about myself sir.
Education
Electronics and Communication Engineering
2022
Sai Tirumal NVR Engineering College
An Electronics and Communication Engineering (ECE) degree will give you a competitive edge in your career. The study of this field of engineering would require mastery of electrical engineering skills as well as knowledge of computer hardware and software
intermediate
2018
Vignan co-operative junior college
The MPC full form in intermediate studies emphasizes Math, Physics, and Chemistry. With a diverse curriculum, MPC subjects offer a wide range of career opportunities to explore.
Work & Experience
Digi-Testing - AUTOMATION TESTING
March 10, 2022 - July 18, 2022
Wipro
An internship of four months was completed on "Digi-Testing – AUTOMATION TESTING" in a Wipro firm, and I received a certificate of completion.
Awards
Project Expo team leader
Certification of Participation in the event of PROJECT EXPO, ECENTRIX 2020 by JNTUN.