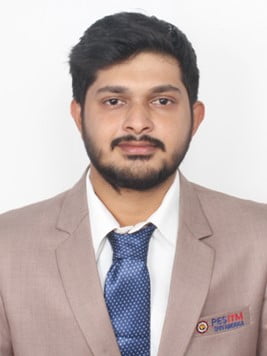 Education
Master of Business Administration
2020
PES Institute of Technology and Management
Persuade MBA in Marketing and HR dual specialization
Bachelors of Commerce
2018
Karnataka University Dharwad
Persuade BCom in Accounting and Statistics specialization
Work & Experience
Intern
June 3, 2019 - August 20, 2019
Express Publication(Madurai) Private Limited
Worked as an Intern in "Express Publication (Madurai) Private Limited" and there I coordinated with the different marketing department to enhance the sales. o Space Marketing – Space marketing offers a unique opportunity for companies to reimagine themselves. Space marketing employs a countless of ways to pull off successful promotions and activations for EP(M)PL clients. o Product Marketing – Product marketing is the process of bringing a product to market. This includes deciding the product's positioning and messaging, launching the product, and ensuring salespeople and customers understand it. Product marketing aims to drive the demand and usage of the product.
Project Intern
December 7, 2019 - February 5, 2020
Trident Hyundai
A project report on "A Study on consumer perception towards Electrical Vehicles in Bangalore" with special reference to Hyundai. – This is done for the academic purpose. The study has been conducted by collecting relevant primary and secondary data. This study helps me a lot in knowing the customer preferences regarding the usage of electric vehicles and their impacts on the Hyundai sales. And also, it helped me a lot in knowing the present market economy with regarding to the quality, price, service and the satisfaction level of the customers towards Hyundai group. So, it will help the Hyundai group for improvement in their quality and service to satisfy customers.
Awards
Participated in National Conference
Participated in National conference and presented the paper on the topic of Challenges on Higher Education in India.